Brightside Medical Associates
WE DO GENETIC TESTING TO HELP DETERMINE WHAT MEDICATION
WORKS BEST FOR YOU!!
Psychiatric practice which services children, adolescents, teens and adults. BMA prides itself in providing high quality psychopharmacologic medication management services to individuals suffering from various mental health disorders. By using the most up to date resources and wholistic patient-first methods, BMA's goal is to provide our clients with opportunities for an improved quality of life.
We offer up to date procedures, such as Genetic testing to help determine the best medication for our clients body and mind. We provide a clean and
comfortable environment and provide the highest standard of mental health management for our consumers.
Call us now at 267-530-8010
Julianne Tobin, CRNP
Julianne Tobin, CRNP is a Board Certified Nurse Practitioner in Family
Medicine. She received her Bachelor of Science in Psychology from West
Chester University and then went on to receive her Associates of Applied
Science in Nursing, where she graduated Magna Cum Laude. In 2016,
Julianne received her Masters of Science as a Family Medicine Nurse
Practitioner at Drexel University, also graduating Magna Cum Laude. Julianne worked as a cardiac care nurse for 12 years prior to becoming a Nurse Practitioner. She is a member of the American Association of Nurse
Practitioners as well as International Honor Society of Nursing.
Dr. Jeffery Simon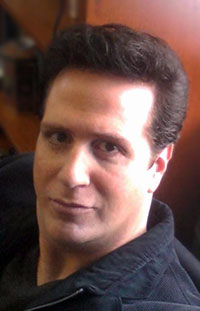 Dr. Simon sought specialized training in both child and adolescent psychiatry and addictions medicine having seen firsthand the frequent problems of mis-diagnosis, poor medication management, and lack of improvement that all too often results from rushed office visits, subsequent inaccuracies in treatment planning and insufficient follow up.
Dr. Simon provides all patients, and their families, with the time and care
necessary to maximize their progress. Additionally, Dr. Simon believes in the importance of collaboration in the care of his patients. When mutually agreed upon, Dr. Simon works closely with family members, schools, psychotherapists, primary care physicians, speech therapists, ABA providers, and any other relevant people needed to support that patient and coordinate care.
Dr. Simon also has a range of support people that he is able to refer patients
to in helping to guide their overall treatment.